Georgios Malliaropoulos
Year 1 MArch




Institute of Ground Tectonics

Denge Quarry, Dungeness, UK
Located in the Denge Quarry Marsh in Dungeness, the project aims to explore climatic geological changes and soil morphologies.
The Institute of Ground Tectonics is a laboratory for investigating soil structures, sampling analysis and study of morphological changes in land. Following various atmospheric deformations studies of the landscape (pression & compression, as results from storms & droughts), detailed borehole trials and organic testing through the quarry, the spaces represent the results of dissolvement and energy systems of the ground. The design & programme showcase a progressive timeline of construction and mineral movement, based on excavation areas on site. This provides a base for sample collection and new activities for the local community for future sustainable earthworks.
Constructed from a series of aggregate mixtures, forming structural columns, thin membranes, nodes and organic volumes, the proposal aims to minimise the use of material & carbon-intensive materials.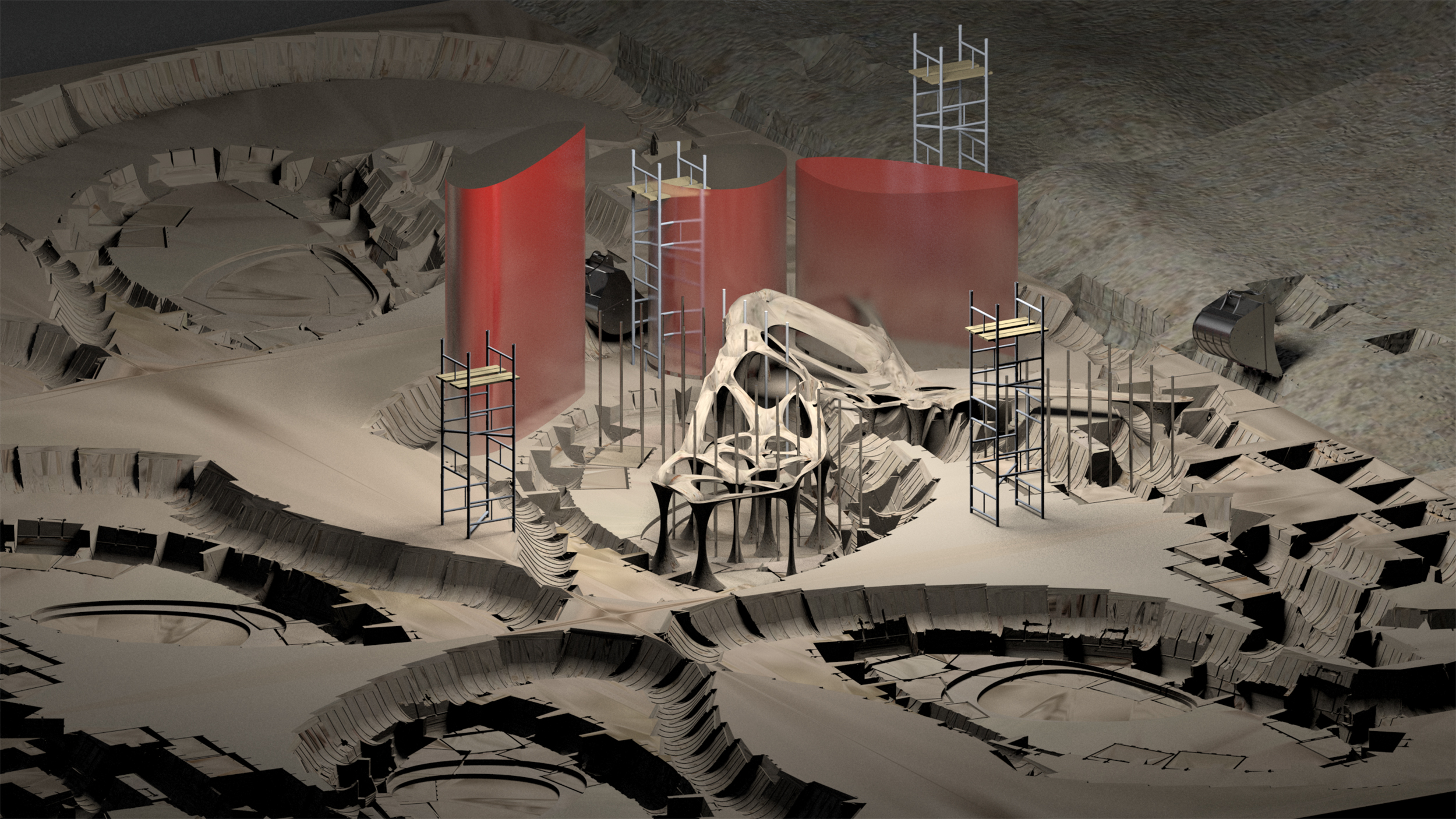 ︎︎︎ Home

︎︎︎ Previous
//
Next ︎︎︎