Jamie Williams

Operation Abracadabra - The Shtokman Islands and The Didactic Kingdom of Nowhere in Particular

Maritime Borders & Contested Territories
Arctic Sea, Planet Earth
The Polar Silk Road is a design tactic making investigations into land, sea and air borders; focusing on collisions and opportunities between borders and territorial claims within the contested domain of the Arctic Circle.
Game theory, large-scale territorial understandings and speculative floating mega-structures operate as satirical and political gestures to the state of play within the Arctic. The architecture is a statement structure primarily represented as an anti-oil protest. "Operation Abracadabra" is the design tactic in which the architectural proposal speculates the construction of a series of artificial islands on the Arctic sea, claiming internationally unclaimed territories.
The construction of the landforms will utilise drill core waste from the surrounding Shtokman gas fields and other neighbouring drill sites to construct two 1sq mile artificial islands between 2020-2025. The larger islands of "The Didactic Kingdom of Nowhere in Particular" will be constructed between 2035-2065 once the Arctic ice sheets have shrunk beyond "Nowhere In Particular", all of which collectively claim vast areas of Arctic territory which would otherwise be decimated in the extraction of its sub-terranean natural resources. The Kingdom will function as a self-sustaining sovereign state of a new world order harnessing planetary kinetics and evolving archaic legislative jurisdictions into a post-anthropocene epoch.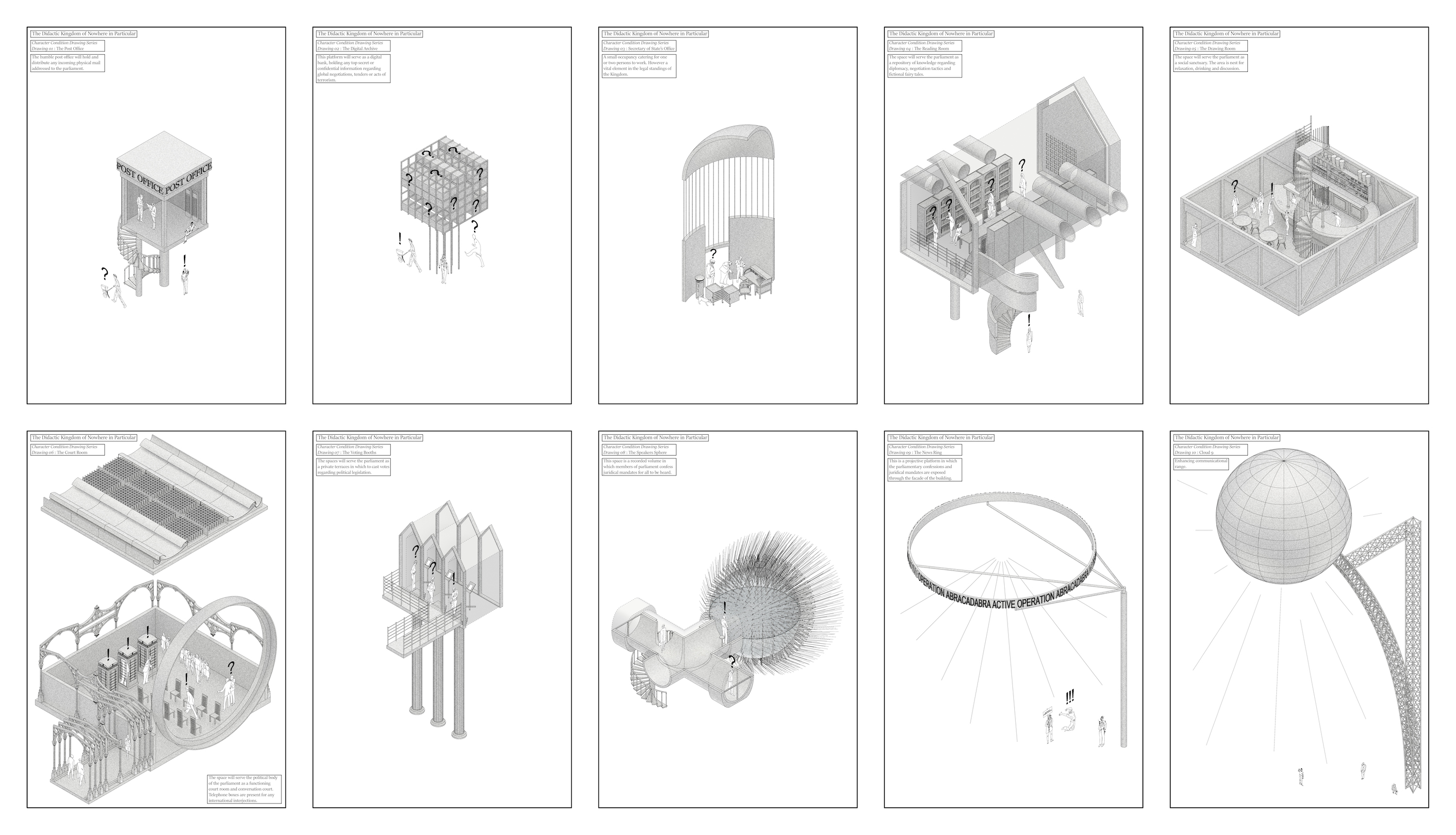 ︎︎︎ Home

︎︎︎ Previous
//
Next ︎︎︎