Timea Iulia Kadar
Year 2 MArch



The Atmospheric Water Harvesting Centre


St. Austell Clay Pits, UK
The summer of 2022 witnessed the driest conditions in the UK in the past 50 years. This prolonged dry spell, with minimal rainfall in several regions, led to the official declaration of drought status for parts of the Southwest, Southern and Central England, and the East of England by the National Drought Group. Hosepipe bans remained in effect throughout the summer in Cornwall and certain areas of North Devon.
In response to this water scarcity, the government urged water companies to intensify their efforts during the winter months. These measures included reducing leaks, exploring potential new water sources, and implementing network improvements. To address the water shortage problem specifically in Cornwall during hot summer months, the Atmospheric Water Harvesting Centre was established with a visionary purpose.
The centre aims to combat the water shortage by implementing innovative water harvesting processes within the St. Austell Clay Pits in Cornwall. This site comprises a collection of active China clay quarries that collectively hold the designation of a Site of Special Scientific Interest.
During the initial year, the prototype building at the site will focus on capturing fog, dew, and rain from the air. The collected water will be utilized to sustain one acre of wheatland and crops cultivated in greenhouses. With successful outcomes over the next 5-10 years, the prototype has the potential to be replicated and adopted as a regional or national strategy to provide water for agricultural lands across the UK. The project envisions restoring the Cornish agricultural landscape through this strategic and public-serving architectural intervention.
Website:
https://www.timeakadar.com/
Instagram:
@tk_arch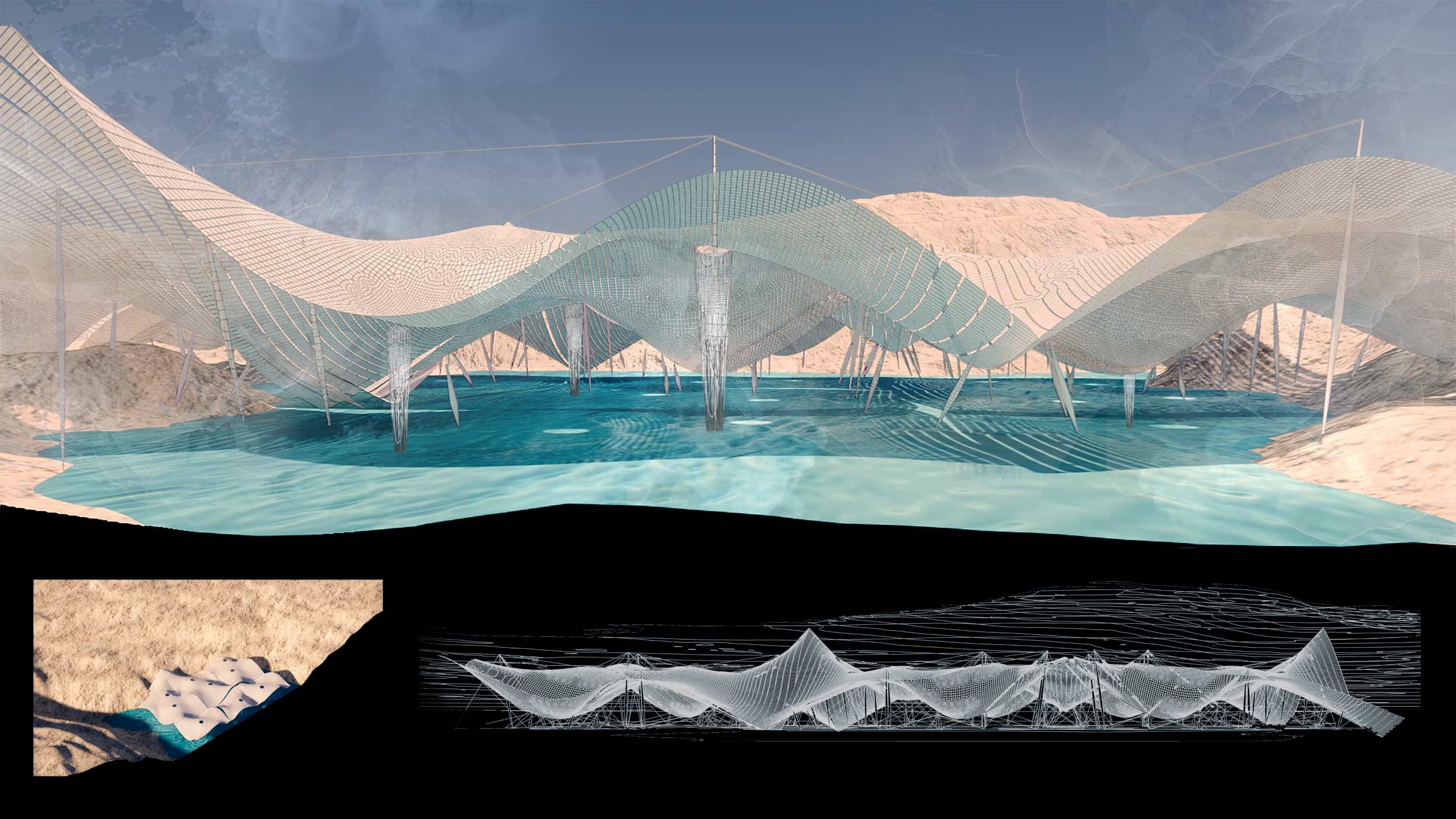 ︎︎︎ Home

︎︎︎ Previous
//
Next ︎︎︎